Be
Compliant.


Be

Transparent.


Get

More Sales.

Before Annuities Genius: With thousands of annuities on the market, how can you really recommend the right one in the age of the Best Interest Standard? Are you truly offering the best option to your clients?

After Annuities Genius: You have a TRUSTED product validation process to determine client suitability. You keep impeccable, comprehensive records. You have an all-in-one, compliant sales process.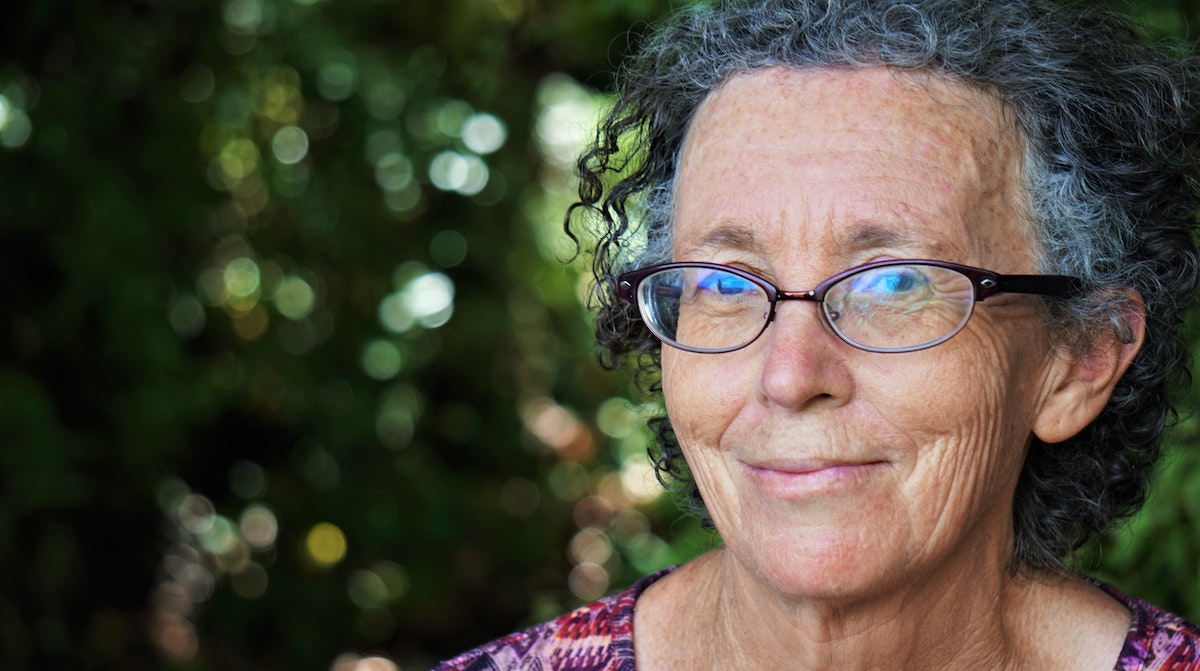 Trying to do research on the best annuities for me has been so difficult. Agents that I contacted were not advising me on my personal needs, just on products they were selling and were so uneducated.

I came across Annuities Genius. They offer software to agents to offer the best Annuity for a client such as myself.

I was so impressed with this company I contacted them to refer me to an agent who uses their software. I can feel secure in making the right choice for me with agents who use this software.
Annuity Validation
for Best Interest
Annuities Genius provides several components that assist with Reg BI compliance.
Fact-finding questionnaire

Choose the product that meets your client's main financial objectives.

Risk analyzer

Make your decisions based on client's risk tolerance.

In-app voice recorder

Record your conversations with ease.

Comprehensive CRM

All of your client information in one place.

Record-keeping tool

Every report that you print is stored for 6 years.

Side-by-side comparison

Give your client options and let them decide.
Two Reasons Clients
Will Say
"No"

To You
They don't understand what you are selling

Annuities are hard to understand. They need to see it with their eyes and understand WHAT are they buying.

If they don't trust you, they won't buy from you

Build trust by educating your client. Every decision you make should be in the service of your client's best interest.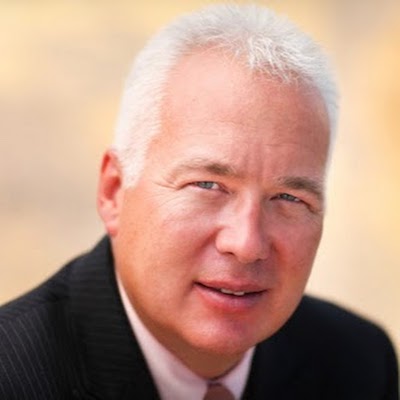 With thousands of annuities on the market, how can you really recommend the right one in the age of the Best Interest Standard? Well, you can't.

But Annuities Genius CAN! You can find THE best annuity for a client based on what's important to THEM - performance, fees, riders, company rating, income, growth, surrender charge length and more!
Turn Your Clients To
"Yes"
Don't just tell your prospects... Show them!
Best Interest and Compliance
Immediately build trust and confidence.
Fact-finder questionnaire

Building instant rapport with clients by analyzing all the facts about them and helping them to achieve their real goals.

Online record-keeping

All reports are stored in client's profile for 6 years. It gives you confidence and protection.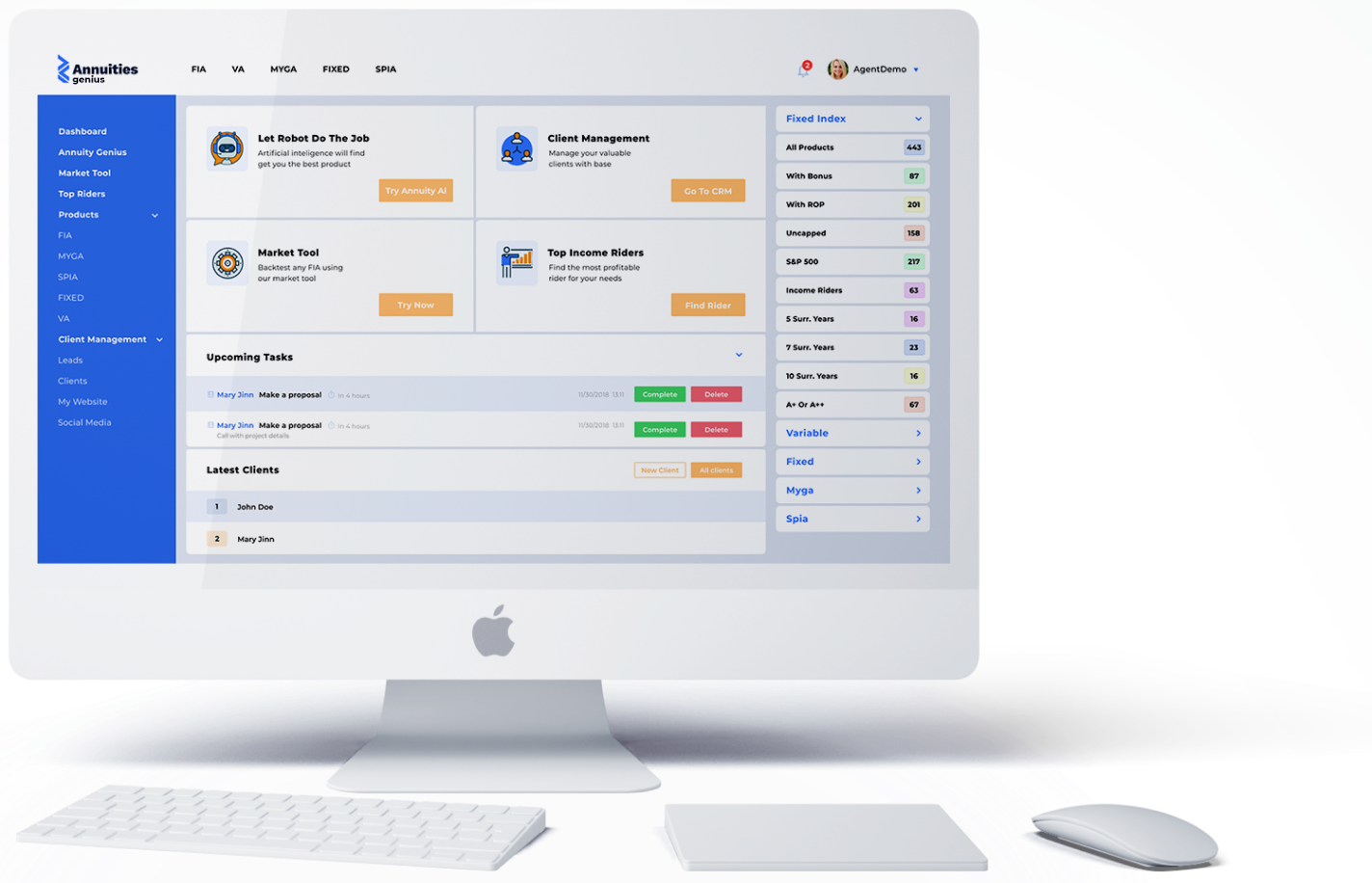 Top-Notch Annuity Tools
Show your client an unbiased comparison of products.
Guaranteed and projected income riders

Calculate highest lifetime income for each client individually. Offer them increasing income and interest multiplier riders.

Side-by-side comparison reports

Show your client three or five products in one report and let them make the final decision knowing the difference.

Index performance and backtesting

Ability to see historical performance of all indexes and backtest them with different rate lets you choose based on facts.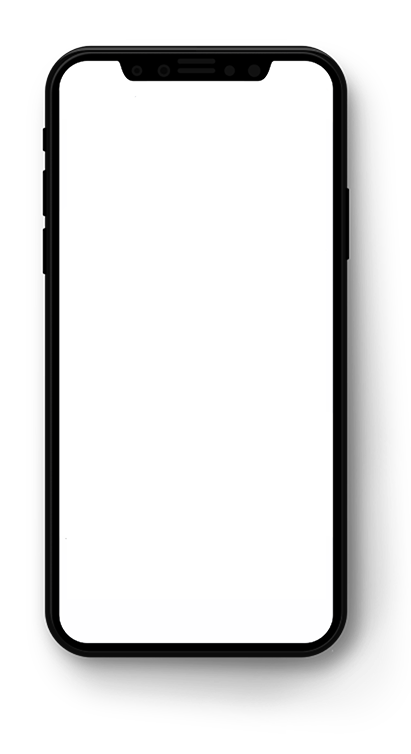 Sales system and CRM
Be effective and save precious time.
Personal lead generator

Your personal website gains you leads that go right to your CRM to be converted in several clicks.

Client profile, tasks and notes

You won't be able to lose any important piece of information or miss a critical task any more.
Ready to become a genius?
Get your personal demo now
Here's the truth
You Cannot Gain Trust Without Technology
Clients trust advisors who use technology to eliminate concerns
by simply SHOWING the difference between annuity products.
Show your clients that you have their best interests at heart
by providing side-by-side comparisons of any product type.
It is time for complete transparency
with Annuities Genius software.
"This program is a time saver and a great education tool. I use it for presentations and also to educate myself on how and what each annuity offers."
How are you different as an agent?
Gain the power of using Illustrations as a Sales Tool with clients.
The only annuity software
you'll ever need.
It's Pure Genius and
it does it all for you.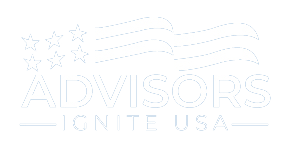 As a $15Million a year Producer with FIA's for the past 20 years I can assure you I've never seen an "easier way to sell" Annuities with a click of the mouse. Your prospects will realize "You work for them" not any one Annuity Carrier. Our Advisors loved it! David is one of the most energetic 24 hour a day entrepreneur! I recommend this for anyone who wants to triple their annuity sales this year!

I have been very happy with AnnuitiesGenius since signing up for the software. AnnuitiesGenius provided me with virtually everything I need to help my client in with best interest requirements in selecting the appropriate annuity to meet the clients goals. I highly recommend this program for anyone offering annuities to their clients.
The most powerful annuities dashboard on the market
The smarter way for insurance agents to do great work. Full access to real-time annuities data. Search and sort by just about anything.