Digitalize

your

annuity

business

Everything you can possibly need to present, choose and sell annuities in one place at your fingertips.
Instantly gain trust of every prospect
Double or triple your annuity production
Stand out from the crowd
Selling annuities is now
simple

.
And

fast

.

But don't just take our word for it. We'll let the product do the talking.
All types of annuities in one
database
Annuities Genius is the only annuity database that includes all types of annuities in one place. Filter, compare, and sort annuities by product type, issuer, and more.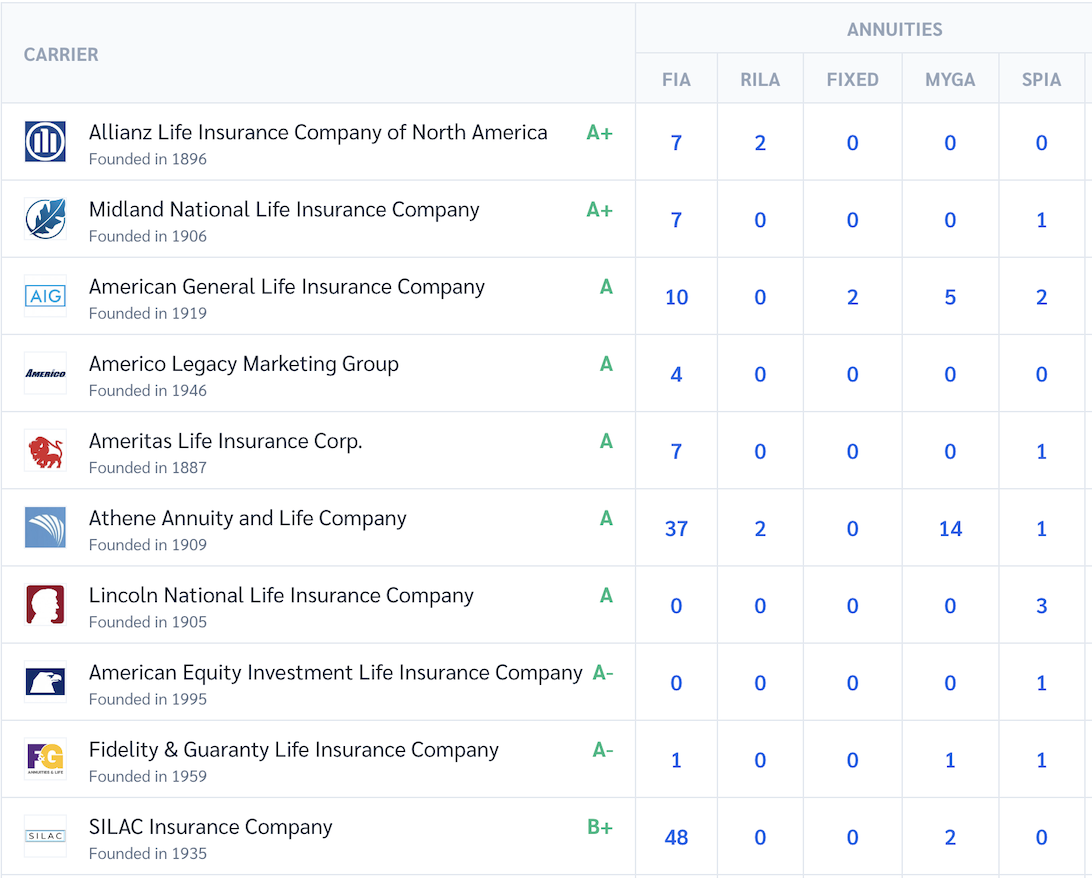 FIAs, MYGAs, RILAs
Variable annuities
Income annuities
Side-by-side comparison
Brochures & reports
State-specific variations
Real-time rates
Lifetime income
rider calculator
Quote all types of riders in one place. Compare riders side-by-side and see how they affect the annuity's performance.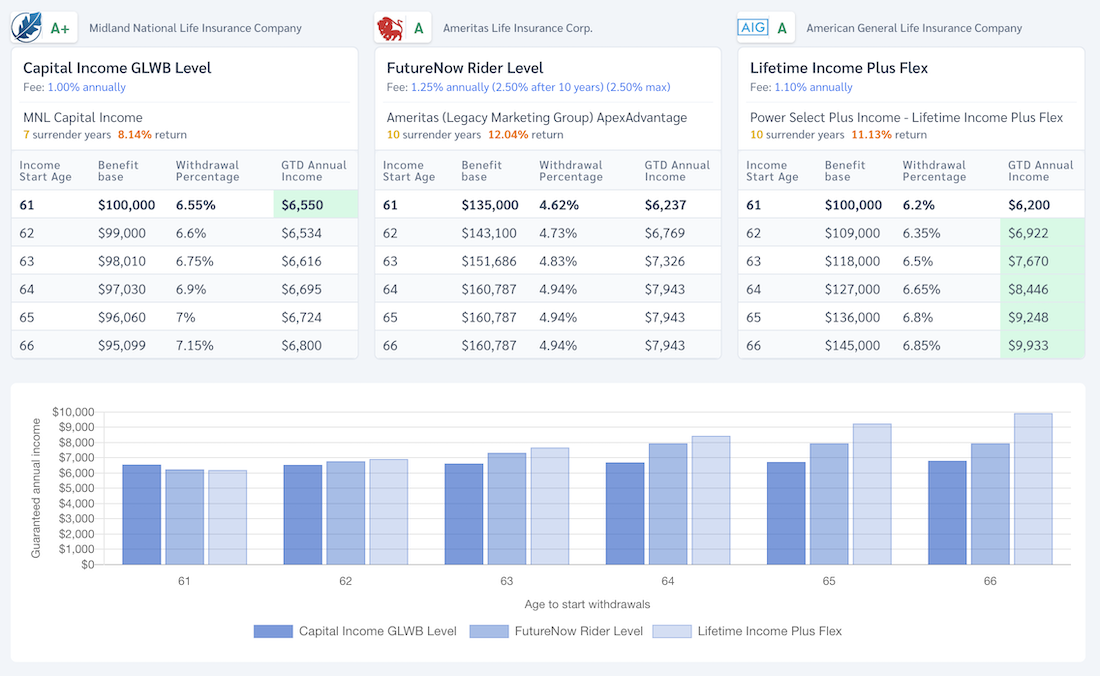 No per-report charge
Side-by-side comparison
Increasing income
Performance-driven
Enhanced benefits
Top performing
FIA accounts
Backtested performance for all FIAs. Compare the performance of indexed accounts side-by-side and see how they stack up against the market.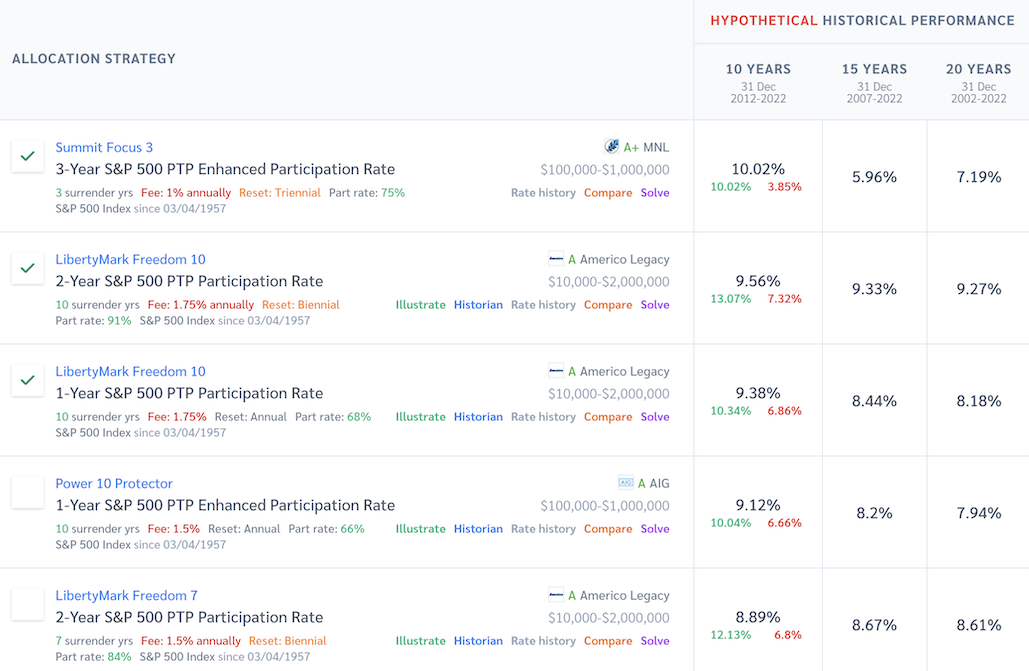 Returns over 10, 15 or 20 years
Best & worst performance
Custom date ranges
Live index values
Instant carrier-like
illustrations
Quickly create full annuity illustrations with the click of a button. Illustrate FIAs, RILAs, MYGAs and SPIAs.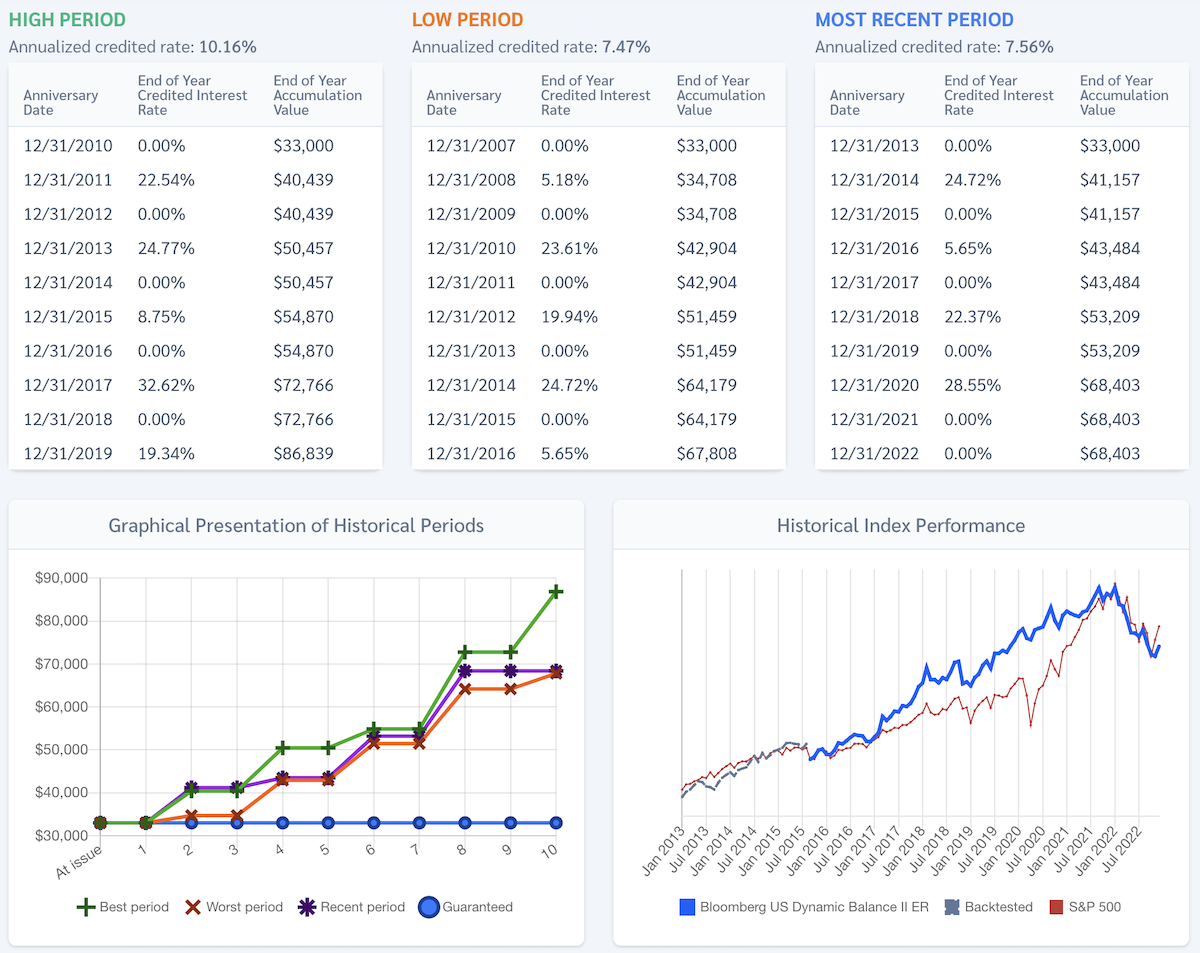 Guaranteed & hypothetical
Scheduled withdrawals
Additional premium
All types of riders
Printable reports
SPIA/DIA

Calculator

Quote all immediate annuities from one place. Compare all pay outs side-by-side in a table.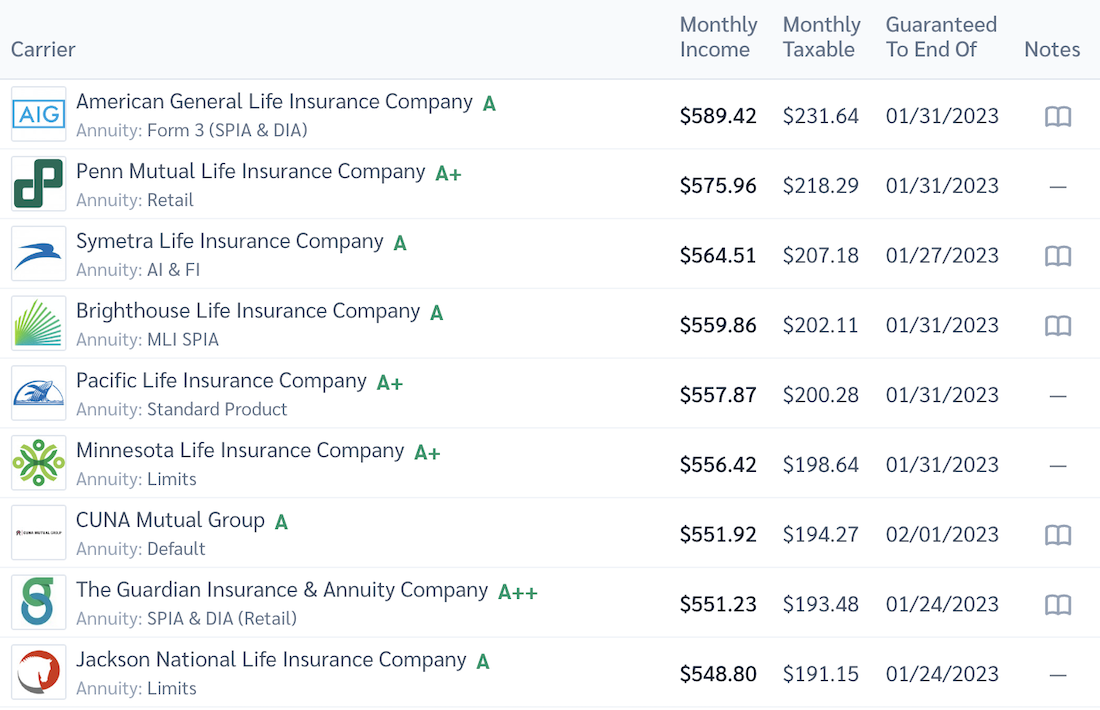 More than 25+ carriers
Blazing fast
Death benefit

calculator

Quote enhanced death benefit riders to provide the highest legacy to your heirs.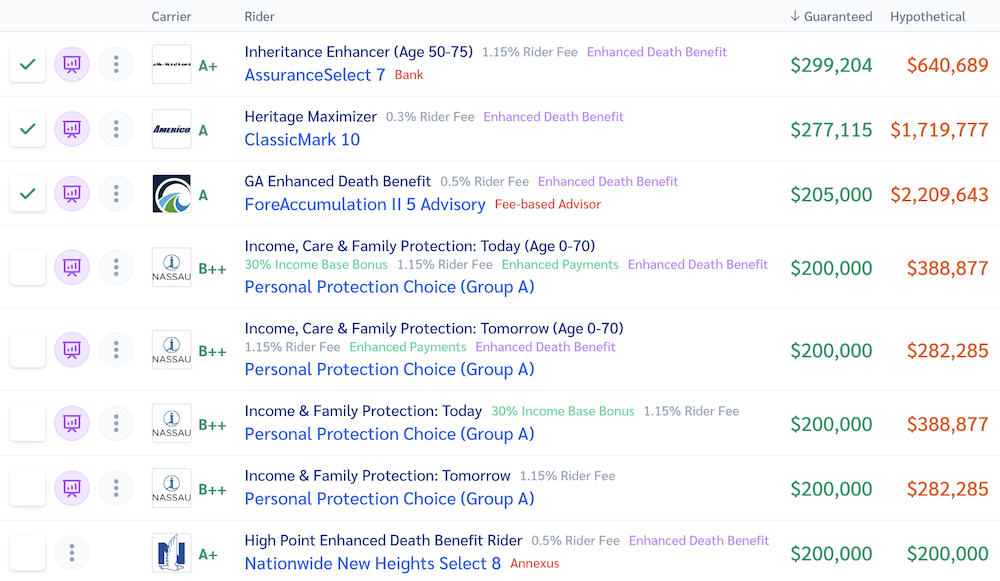 Lump sum
Periodic payments
Top
MYGAs
Simple tool to find the highest guaranteed accumulation rate available on the market.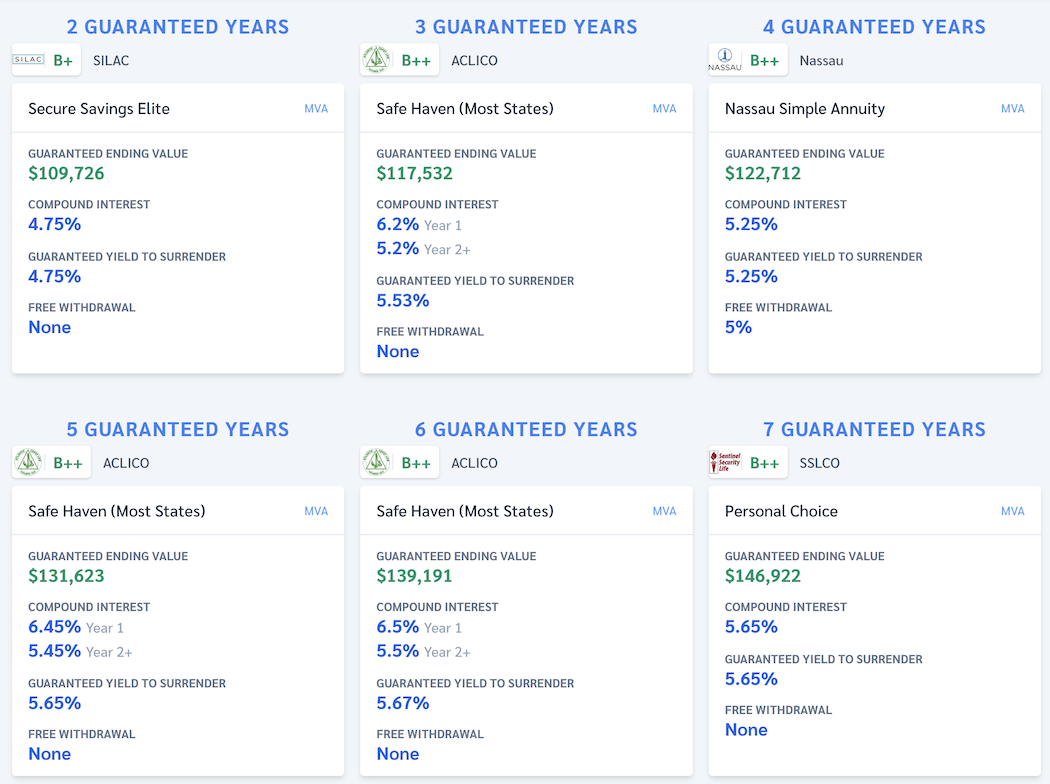 Personal lead-generating
website
Website builder provides you with a personal website that you can use to generate leads and grow your business.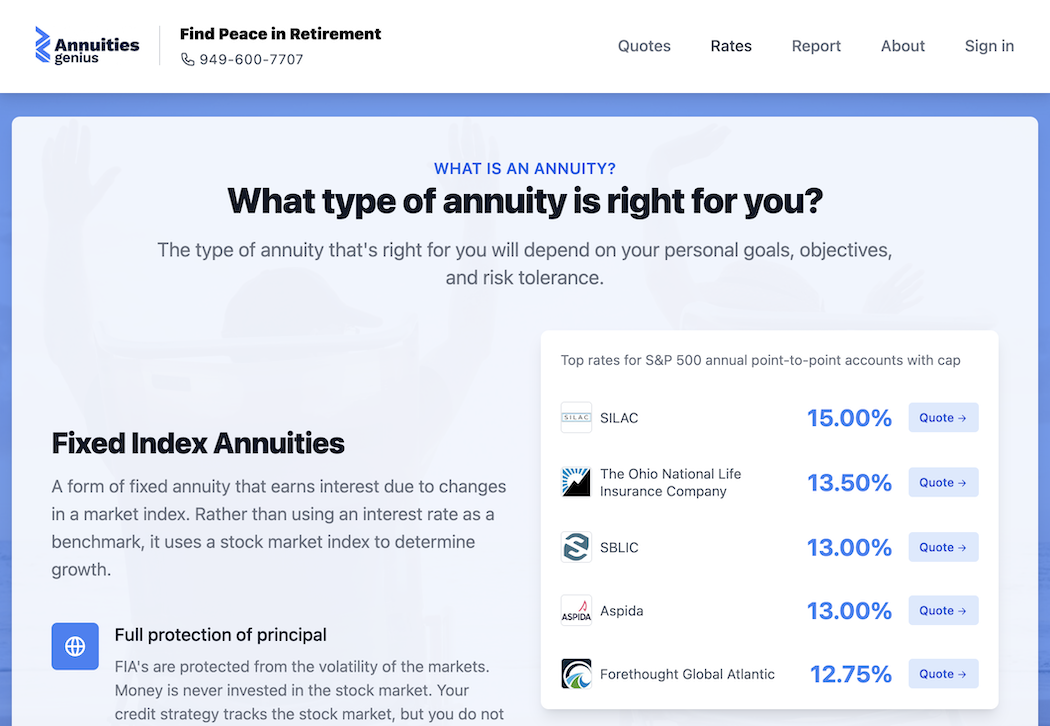 Shows live rates
Lead phone validation
Personal customer cabinet
Compliance

is covered for you

Best interest of the client is our top priority. We keep records of every report you run inside the software.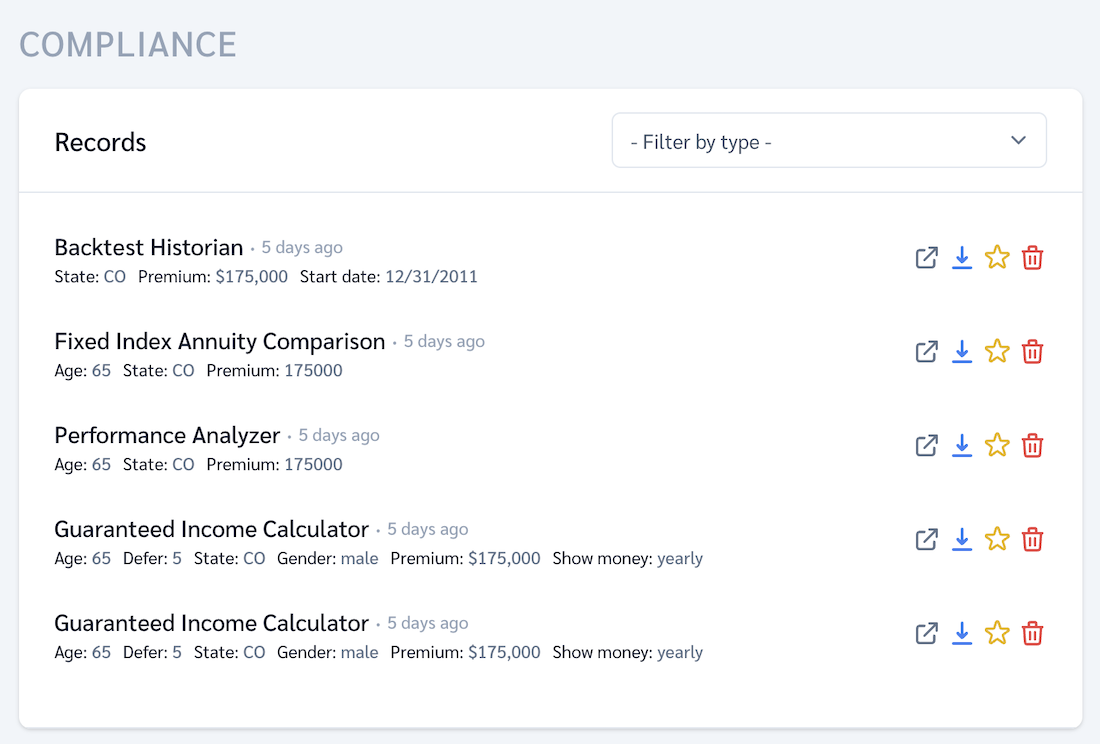 Record-keeping
Client notes
Reports log
Easily
point out

client's problem

Our three questionnaires will help you to easily point out your client's problem and suggest the best solution.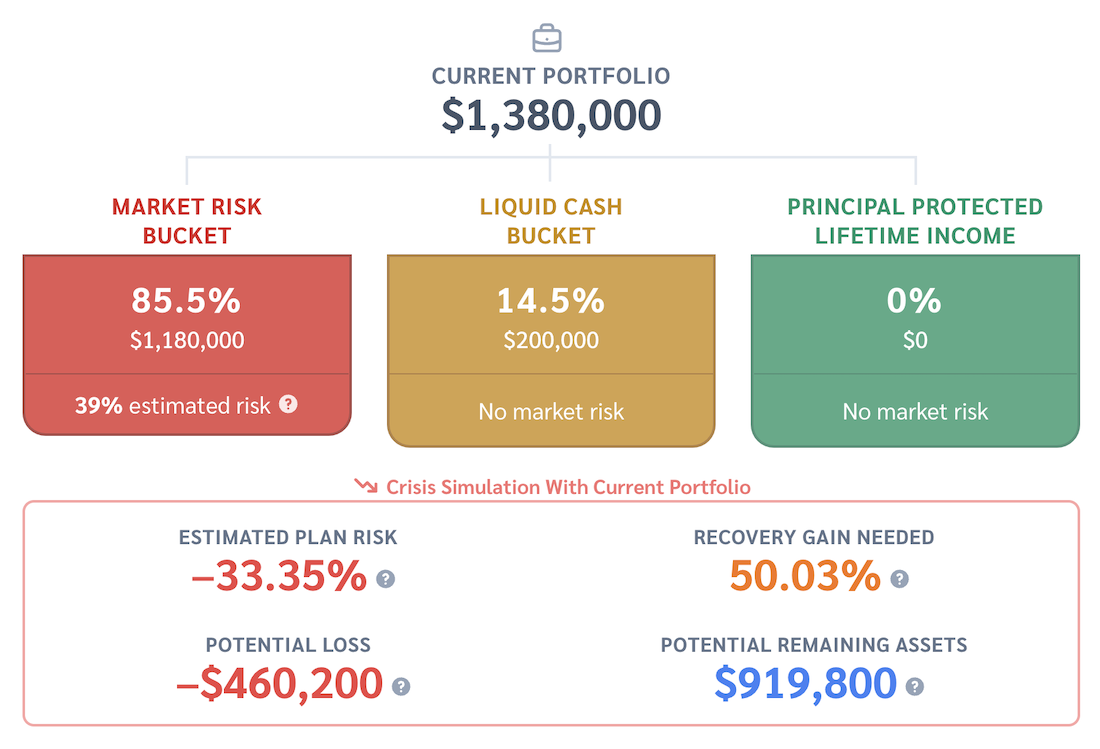 Retirement freedom questionnaire
Suitability questionnaire
Risk analyzer
Text your clients, or
chat

with them

Send text messages to your clients right from your CRM. Or chat with them using our built-in chat feature.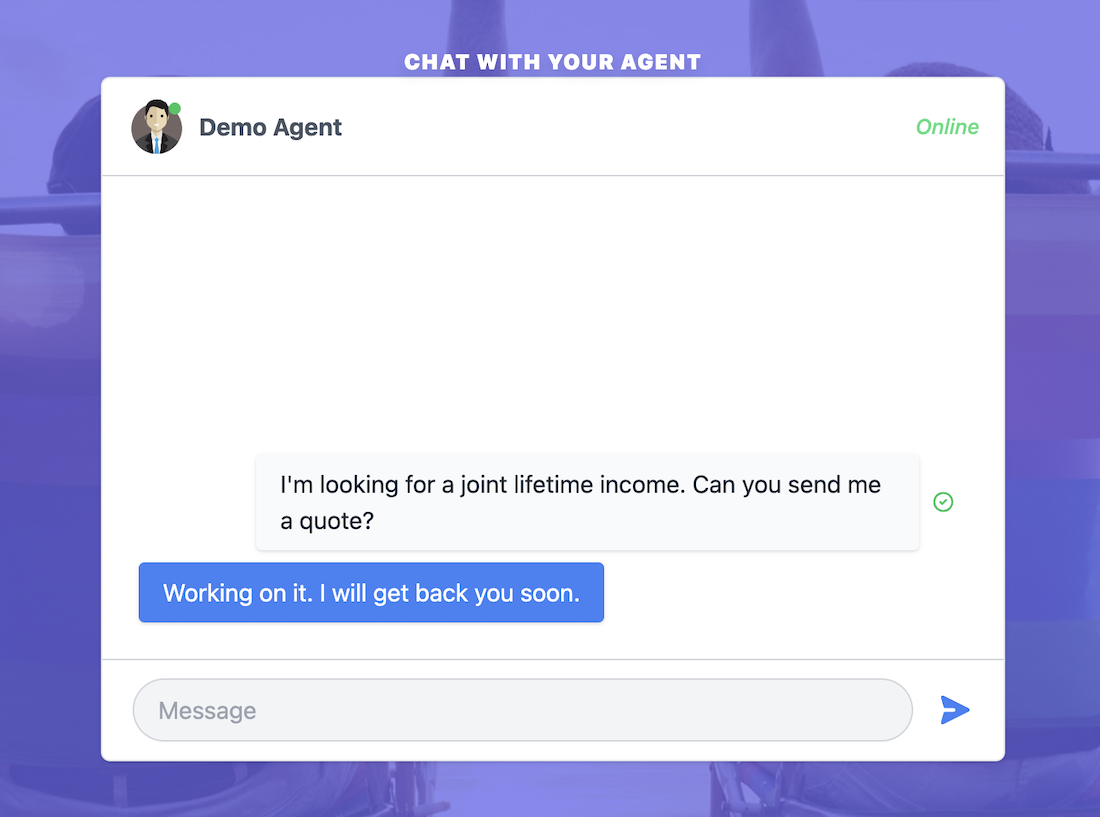 Instant communication
Hot leads
Start in 15 minutes or less
You shouldn't have to feel confused about selecting annuities. Try Annuities Genius and people will feel that you act in their best interest. It's the annuities tool both you and your clients will love.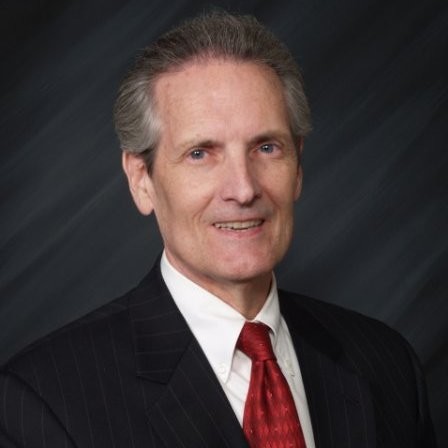 "Never have I had anything that can make the difficult task not only quick and efficient but a means of PROVING to a client that I am an Annuities Genius seeking the absolute best for THEM."
Tim Frisby
Independent Financial Advisor
Join thousands of happy Agents/RIAs