Annuities Genius 2023 Update
We are excited to announce that Annuities Genius has released a new set of features that will revolutionize the way you use our software.
These updates are designed to improve your productivity and provide you with even more comprehensive and accurate illustrations.
Whether you're a seasoned annuity professional or new to the field, these new features are sure to make your work easier and more efficient.
Retirement Freedom Questionnaire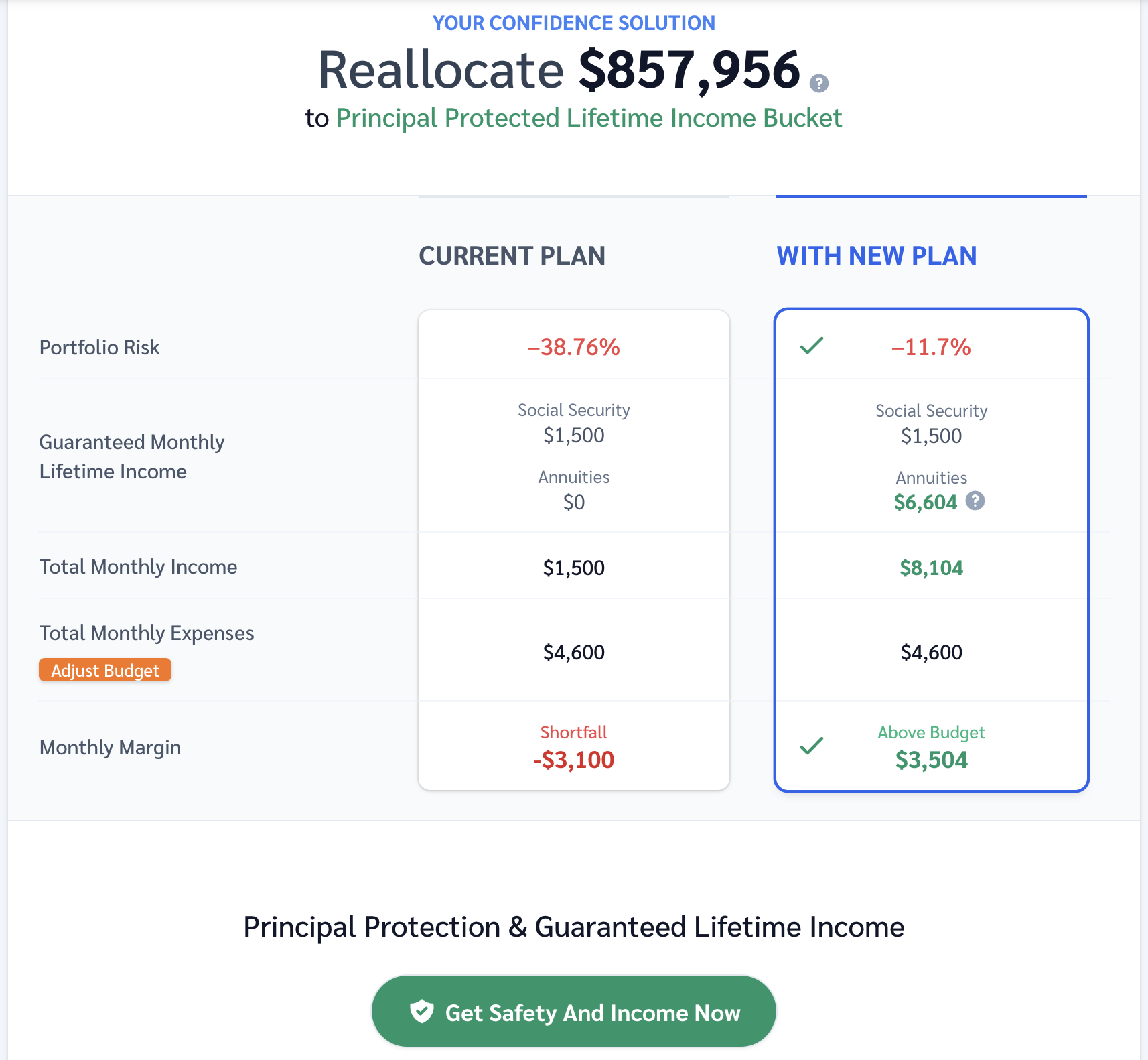 This questionnaire has been designed to evaluate potential market risks and identify solutions for addressing any retirement income gaps that the client may be facing.
By carefully assessing the client's financial situation and retirement goals, we can help ensure that their retirement plans are on track and that they have the necessary resources to achieve a secure and financially stable retirement.
Client-Oriented Dashboard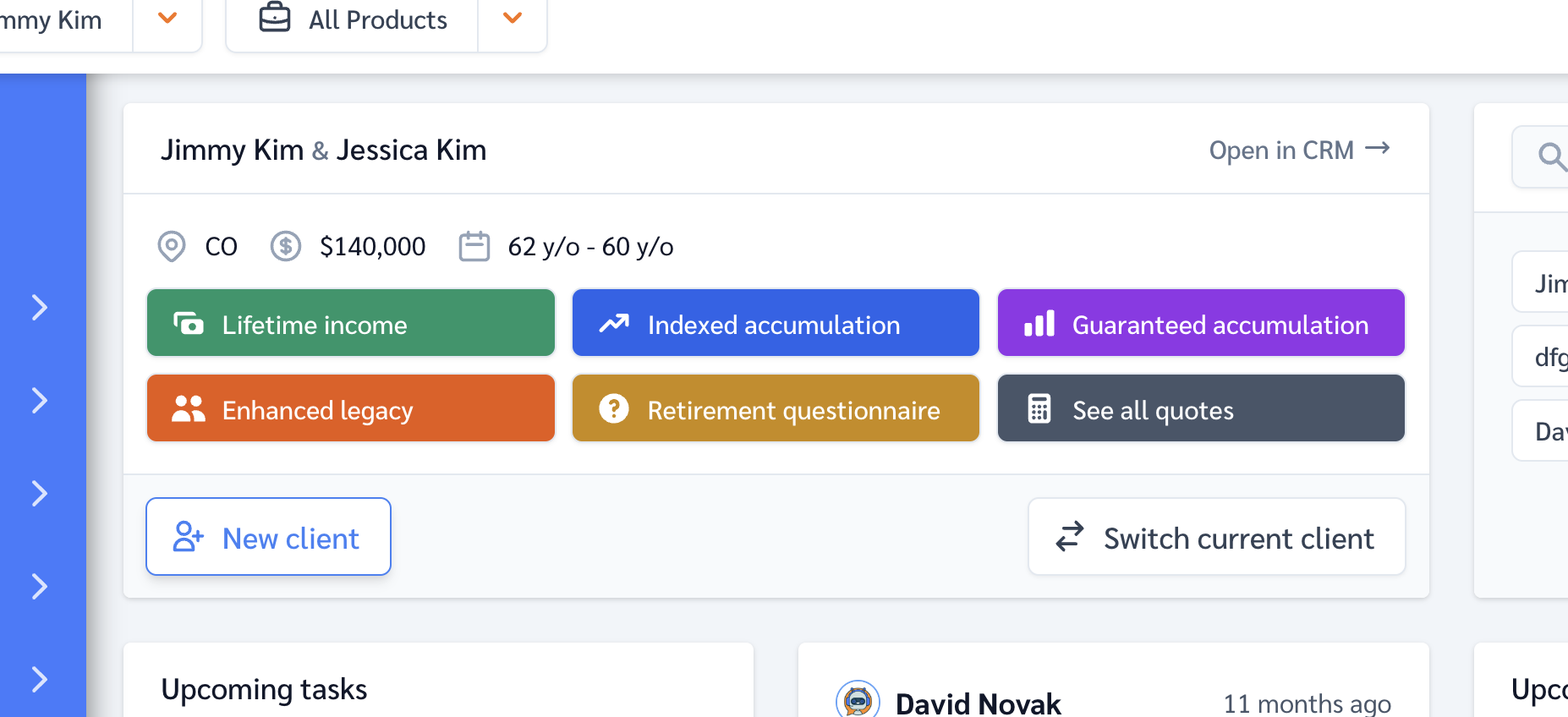 One of the most exciting updates coming to Annuities Genius in 2023 is the overhaul of our dashboard. We have redesigned the dashboard to focus on the needs of the client and his specific goals.
The new dashboard will guide you to the most relevant tools and calculators for your current client, saving you time and effort in finding the resources you need.
Whether you're working on a complex annuity plan or simply need to run a quick calculation, the updated dashboard will provide you with the resources you need in a streamlined and intuitive manner.
Client Page Redesign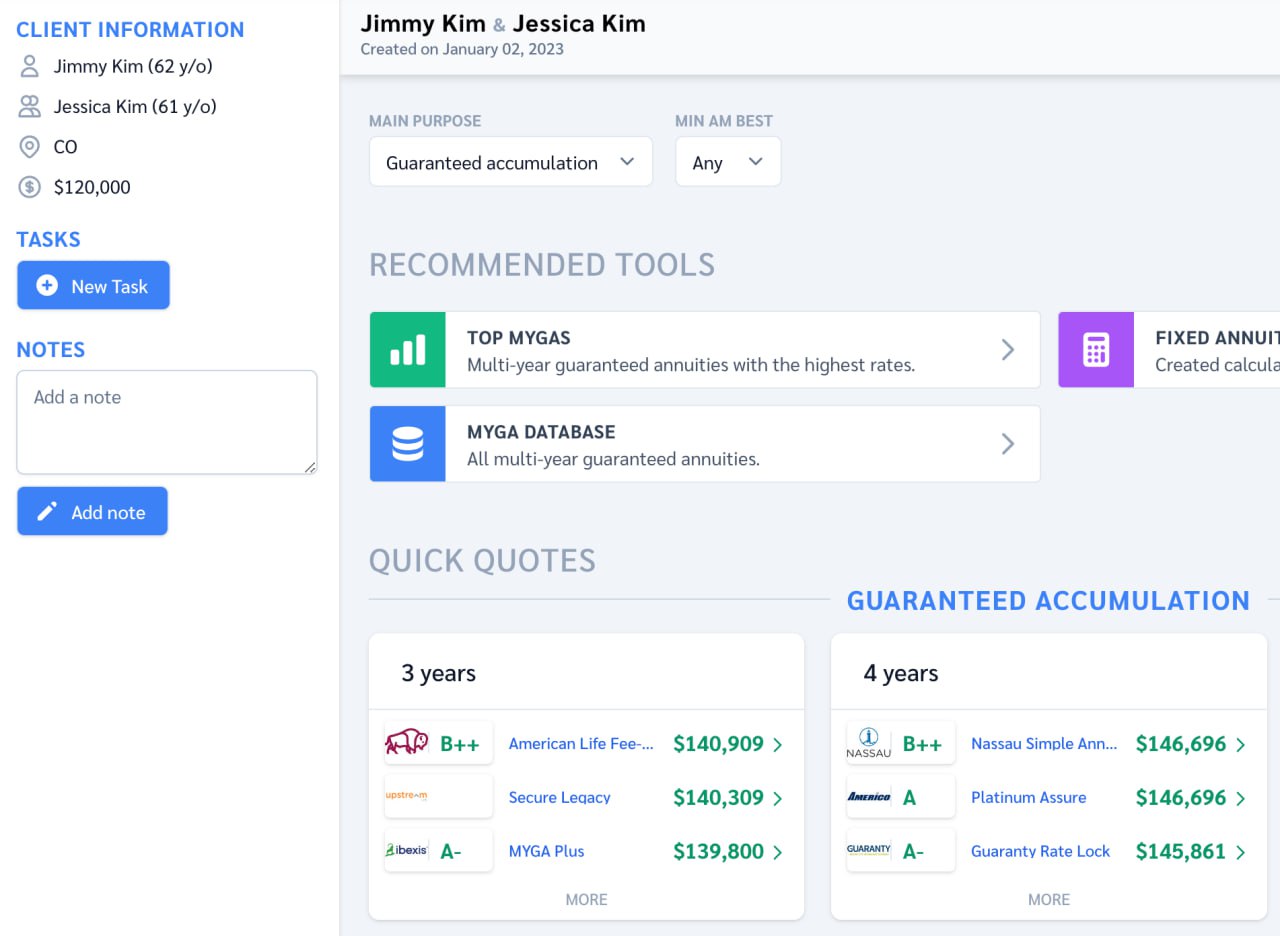 The client page has been redesigned to be more streamlined and efficient. It now includes all the necessary information in a single location. Simply provide the primary objective of the client and Annuities Genius will suggest relevant tools, quotes, questionnaires, and compliance support to assist you in achieving it.
Fixed Calculator 2.0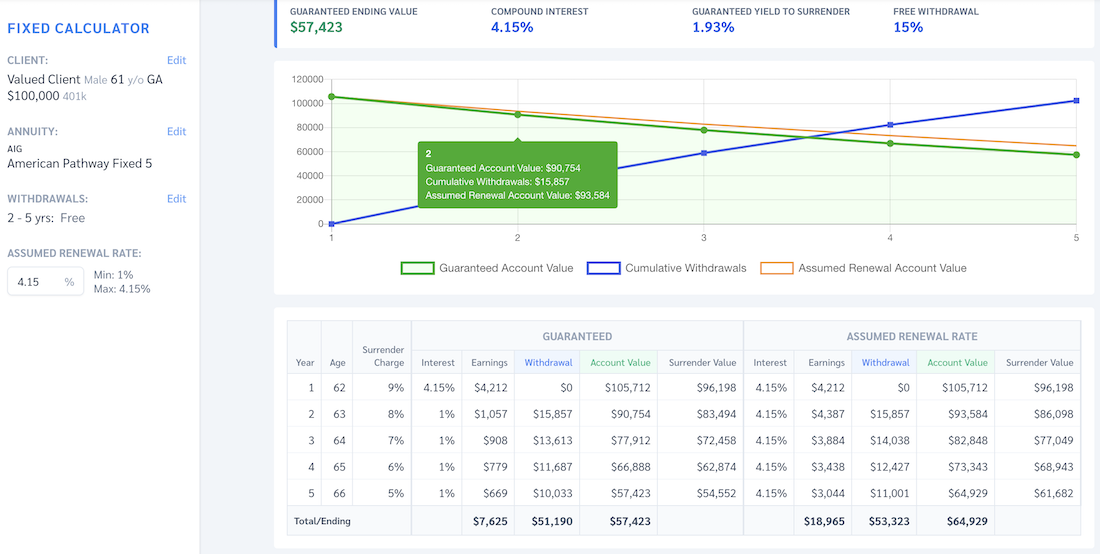 New calculator will allow you to generate fixed annuity illustrations with a variety of withdrawal options. You will be able to choose from scheduled, free, or percent-based withdrawals, giving you greater flexibility and control over your calculations.
In addition to these features, the new calculator will also be integrated with carrier-specific calculation algorithms. This means that you can be confident that the illustrations you generate are accurate and reflective of the policies offered by each carrier.
Advanced Personal Website Features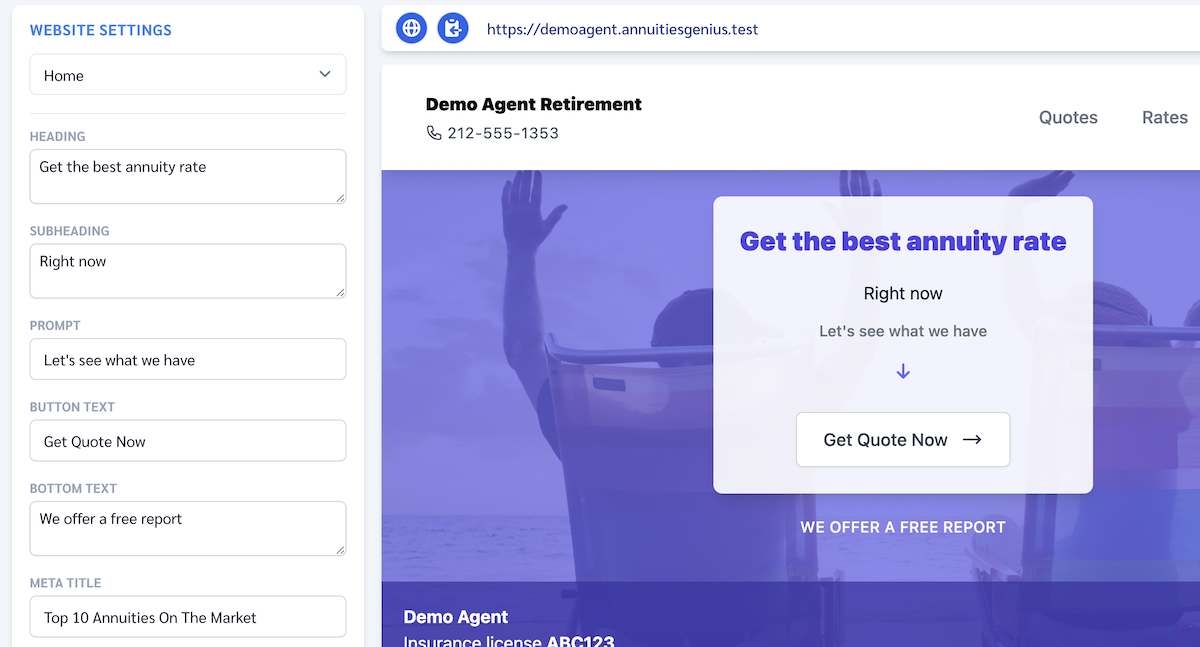 We are focusing on improving the lead generation capabilities of the personal website by optimizing it for SEO and Facebook.
To enhance this process, we have implemented the ability to customize the META title and description tags for each website page, as well as the text on the home page.
In addition, we have added the ability to customize the appearance of the Facebook snippet when a page from the website is shared.
Get ready to jump for joy in 2023, because Annuities Genius is going to take your happiness to new heights! Keep an eye out and have a fantastic New Year! :)