E-Applications Inside Annuities Genius
Introducing Annuities Genius E-Applications!
You can now create and send annuity applications electronically directly from inside Annuities Genius.
There's no longer a need to leave your favorite tool to do so.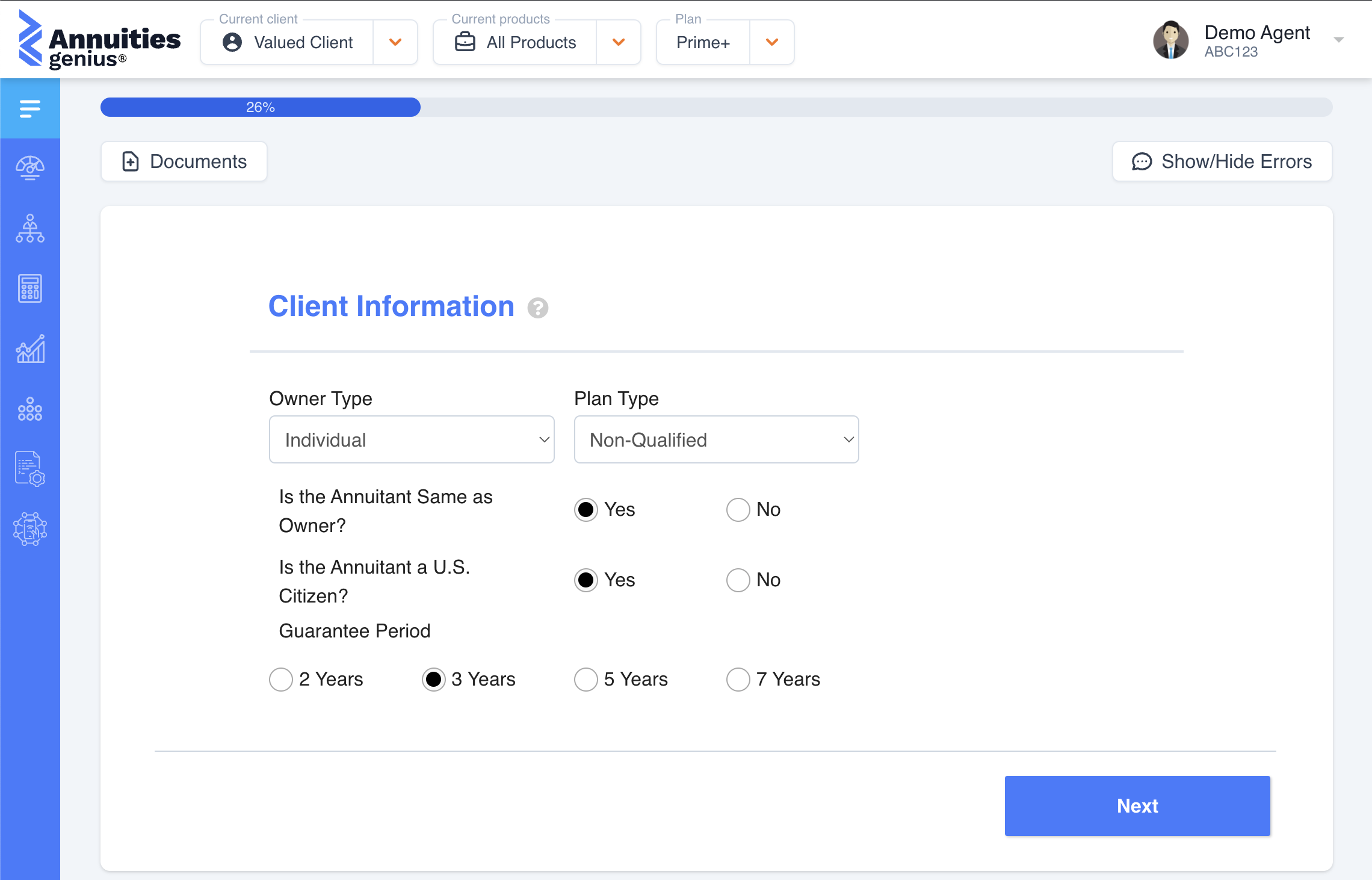 Just imagine how you can find the best fitting product using one of the tools and calculators. Then, simply click the "Create Application" button to initiate the process.

All known client information will be automatically populated in the form.
All you need to do is enter any missing information and sign the E-Application with E-Sign.
The application will be attached to the client's profile, allowing you to easily track its progress afterward.
How to start using it?
The integration occurs at the FMO level.
Ready to save more time? Please send the following information to help@annuitiesgenius.com:
Name of your FMO
Name and cellphone number of the marketer, manager, or other point of contact at the FMO
Alternatively, you can call us at 949-600-7707.